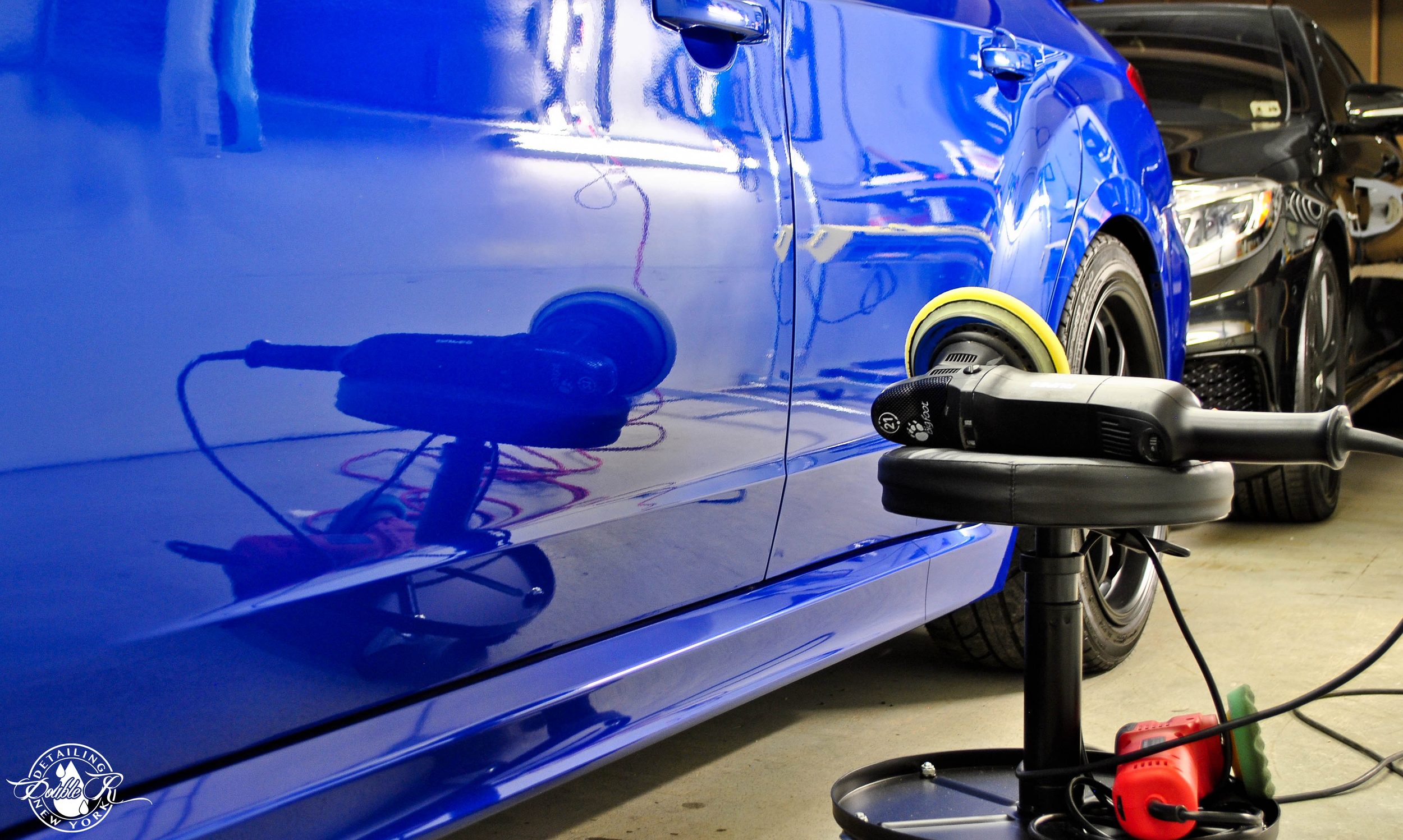 Services
We provide many services such as paint correction, winter prep, new car prep, opticoat and ceramic coatings. We have a shop located on Staten Island however can also come to you depending on your location.
Paint Correction
(Requires 1-2 Days)
Requires Car to be looked at in person to get the right estimate & steps to be taken.
Note: Severe paint imperfections may require further paint correction steps or wet sanding. Additional time & charges may be applied.
Paint Enhancement
(Requires 6 – 8 hours)
Foam Bath
Deep Wheel Clean
Paint Decontamination
Mid. Cut Polishing
Paint Sealant
Premium Wax
Interior Vacuumed
Interior Wipe Down
Windows Cleaned in & out
*Upgrade to Ceramic Coating on Paint, Wheels or Glass. Also Available Leather, Fabric & Plastic Sealants. Additional charge
NEW CAR PREP
(Requires 6 – 12 hours)
Foam Bath
Deep Wheel Clean
Paint Decontamination
Mid. Cut Polish
Paint Sealant
Premium Wax
Interior Vacuumed
Interior Wipe Down
Windows Cleaned
*Upgrade to Ceramic Coating on Paint, Wheels or Glass. Also Available Leather, Fabric & Plastic Sealants. Additional charge
WINTER PREP
(Requires 5-8 hrs)
Foam Bath
Deep Wheel Clean
Paint Decontamination
Light Polish
6 month Nano Sealant applied to Paint & Wheels
*Glass Sealant & Interior Fabric Guard Available
(Additional Charge)
Ceramic Coating
(Requires 2-4 Days)
Foam Bath
Deep Wheel Clean
Paint Decontamination
Interior Vacuumed
Interior Wipe Down
Windows Cleaned
Full Paint Correction
Paint Sterilized
Coating Package Applied

Ceramic pro packages
Ceramic Pro Sport
Up to 12 Months of Paint Protection
 
Bronze Package
1 layer of Ceramic Pro Light
Up to 2 Years of Paint Protection
 
Silver package
1 Layer of Ceramic Pro 9H
1 Layer of Ceramic Pro Light
5 to 6 Years of Paint Protection
 
Gold Package
4 Layers of Ceramic Pro 9H
1 Layer of Ceramic Pro Light
1 Layer of Ceramic Pro on Wheel
1 Layer of Ceramic Pro Rain on Glass
 
Interior Package
Ceramic Pro Leather
Ceramic Pro Plastic
Ceramic Pro Textile